ABOUT US
Aero Bar is the brainchild of Brian Fuente, who saw a need for something different at weddings and events in the area. With the beer world never resting, the cocktail world constantly creating, and the wine world always striving to keep their buzz, why should the bar world be any different? So he decided to begin construction of the very first Aero Bar: Henry Available for Corporate Events, Weddings, Parties, Tailgates, Fundraisers, Receptions, Reunions and more!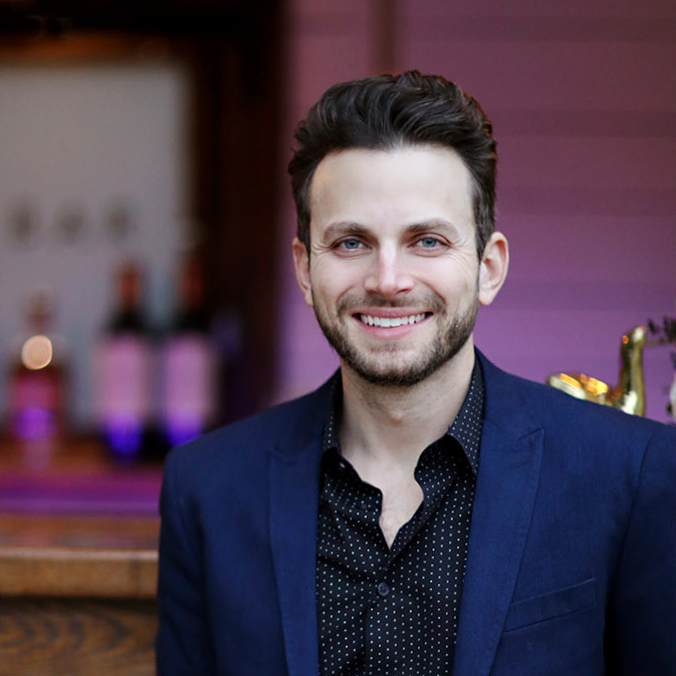 OWNER/FOUNDER
Brian Fuente is the owner and founder of Aero Bar. Originally from Mississippi, Brian has lived in Nashville for eleven years and has been involved in the Nashville music scene since his arrival. Over the years, he's built relationships with some of the best bartenders, event planners, and tastemakers this town has to offer.

He is passionate about Nashville and the cultivation of uniqueness in the city, so he is excited to add an element to the craft of Nashville event-throwing. Brian enjoys a cold Old Fashioned on Friday nights and an iced coffee with an extra shot of espresso on Monday morning.

+ CONTACT BRIAN
CLIENT RELATIONS MANAGER
As a native Tennessean, Amberley brings just the right amount of Southern Hospitality and grace to The Aero Bar team. Over the years, she has helped personal clients, large liquor brands, and local charities plan and execute hundreds of events. Her extensive experience in the event and liquor industry gives her an edge when it comes to planning the smallest of details for your event and also in helping you creatively curate that perfect cocktail. In her spare time Amberley loves cooking, spending time with her family, hiking and studying herbalism. Her favorite drink is Woodford on the rocks with an orange twist.
DIRECTOR OF OPERATIONS

Originally from Washington, Shaun McKinley is new to the flourishing Nashville scene. He brings over fifteen years of hospitality industry experience to the team; working at a number of restaurants, hotels and catering establishments in the Seattle area.
He thrives in building relationships with people, learning and experiencing various restaurants and bars, and is excited to ascend into the Nashville community.
In his spare time he enjoys wine, cocktails, tumbleweed adventures and anything sports related.
My favorite drink is a big glass of Cabernet Franc or Gin Martini with olives.